100% deposit bonus and no taxes 👇👇👇👇👇 Linebet no taxes. To deposit in Linebet via MPESA use till number 9350277 then contact me on 0723604510 via WhatsApp with your linebet account ID. Deposit will be instant.

795 total views, 1 views today

A lot of top managers could be interested in working with such a promising Chelsea squad – we explore the most high-profile ones.
---
After Chelsea's 3-1 defeat to Manchester City, The Athletic has reported that Frank Lampard's job is under serious threat and that potential alternatives are already being looked at.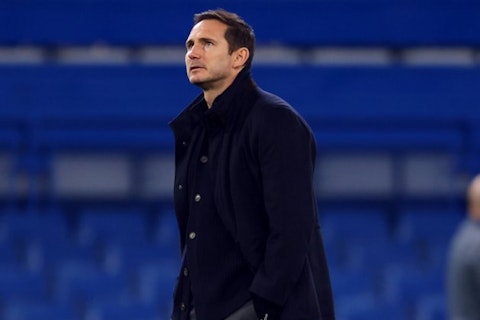 Given the financial constraints brought by the Covid-19 pandemic, though, it's unlikely that Chelsea would be able to replace Lampard with someone who is already employed by another club. So, if anyone is looked at, it is likely to be a manager currently out of the job. Here are 4 most high-profile names.
---
Massimiliano Allegri
The former AC Milan and Juventus head coach is a name that has been linked with Chelsea last summer: he's understood to have been on the club's radar before Lampard's appointment.
The Italian's sides are known for their defensive organisation, something that Chelsea have not had for quite a while. He's also won 13 trophies in Italy, including 4 consecutive doubles with Juventus between 2015 and 2018.
On the other hand, it's been reported that Allegri still hasn't quite mastered the English language which is a serious downside considering the current make-up of the squad.
---
Thomas Tuchel
The German coach was let go by Paris Saint-Germain in December, just 4 months after leading them to their first Champions League final in history.
He's known as a coach who trusts young players: under his management, Christian Pulisic had his breakthrough at Borussia Dortmund.
Tuchel is difficult to work with for the club hierarchy, though, as he left both Dortmund and PSG after conflicts with his superiors – and Chelsea might be wary of such characters having experienced the Antonio Conte show.
---
Ernesto Valverde
The Spanish manager has been out of the job for almost a year after being fired by Barcelona – but the Catalans' recent results show that Valverde was far from the main reason for their struggles.
The 56-year-old won La Liga in both of his full seasons with Barcelona. He has already experience of working abroad, winning 5 trophies with Olympiakos in Greece.
His performances in the Champions League might be a reason of concern, though: Barcelona fell apart spectacularly on some occasions, most notably suffering a 4-0 defeat at Anfield.
---
Leonardo Jardim
The Portuguese manager is known for his work at Monaco where he helped the development of players like Kylian Mbappe, Bernardo Silva and Fabinho.
He is the only manager to win Ligue 1 in the last 8 years while managing any other side than PSG, with his Monaco side also reaching the Champions League semifinal at the expense of Man City.
In his last spell with that club, however, Jardim won only 14 out of 37 games and was sacked in December 2019. This is still his last job to this day.
---
100% deposit bonus. Deposit via MPESA through Astropay. No taxes. Click here 👇👇👇👇 200% deposit bonus and no taxes 👇👇👇👇👇👇👇👇

NO TAX ON WINNINGS AND STAKE. DEPOSITS VIA MPESA THROUGH ASTROPAY Click 👇👇👇

This is more profitable than betting. Click image 👇👇👇
NO TAXES ON THIS SITE .. This SITE hakuna tax and deposit and withdrawals. 👇👇👇 .....